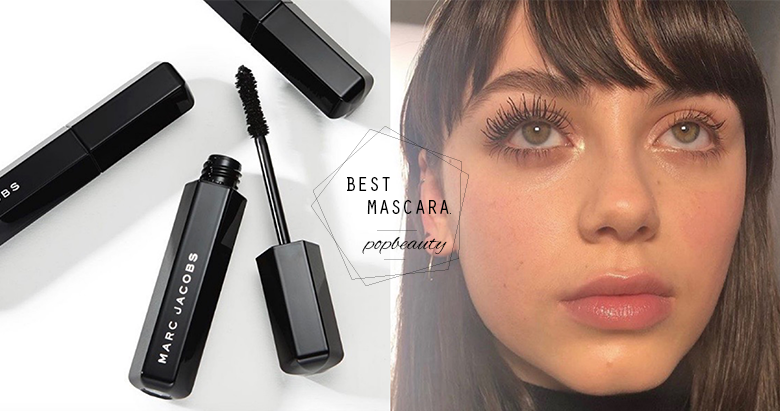 These Mascara Make You Look Like Having Eyelash Extensions On (When You Really Don't)
Having eyelash extensions on are fun. Imagine waking up with "naturally" thick, long and perfectly curled eyelashes, *oh man*.
But, have you ever heard about all those horror stories about eyelash extensions? Also you need to constantly go for touchups because they only last for about three to six weeks, which is every month. And yes, some of you might think that it doesn't seem worth to spend an extra hundred bucks every month. We know you, let's stick back to mascaras.
With hundreds of mascara on the market to choose from, some will lead you to clumpy and spidery lashes. But here, we've rounded up some of the best mascaras that people will asking if they are fake.
Kiss Me Heroine Make Long & Curl Mascara
When we come to "best mascara", how can we missed out this one? Affordable, accessible and it works tremendously well at lengthening and voluminizing. More importantly, it does not budge. Even after a workout or crying session, it stays on! It remains smudge-free and flake-free throughout the whole day. Best for those who wants to have the appearance of falsies without overwhelming expenses.
KATE The Lash Former
Oh, this one. It has a legendary mascara system that gives you long, curled and voluminous lashes. This mascara makes your eyelashes "memorise" the way it curls, which means your eyelashes "learn" to curl each time when the mascara is applied. Wow, do we still need eyelash extensions huh?
NARS Climax Mascara
The dictionary definition of the word "climax" is the most intense, exciting or important point of something. Just like the name, this mascara is bomb. The brush is thick and fluffy, reaches and covers every single lash, thickening, lengthening just in one coat. It also delivers intense black colour in a lightweight formula that won't clump or smudge.
Marc Jacobs Velvet Noir Mascara
I swear, there's no turning back once you've experienced what this mascara can do. The brush glides on very easily on the lashes and cover them well. Not only gives great volume, also waterproof and doesn't budge for the whole day. With the flawless, feathery and intensely black eyelashes by this mascara, no jokes, you literally look like a real Barbie.
Additional tips: heat and curl your lashes by using a heated eyelash curler before you apply mascara on, or use a mascara primer as a base for fuller and thicker eyelashes. No more worries for Asians on having naturally straight and downward pointing eyelashes while we have these perfect mascaras that make you look like having eyelash extensions on.
PopDaily Malaysia is officially online. Follow us on

Facebook & Instagram for more fashion and beauty tips, goodies and updates!