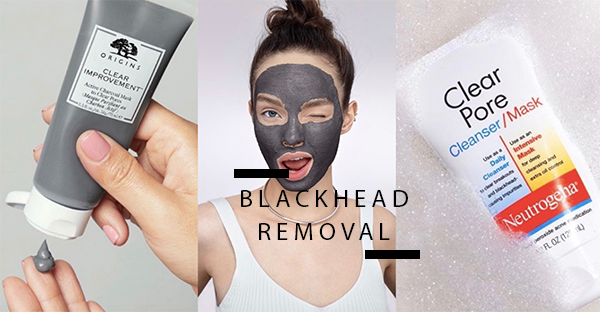 We Recommend You 4 Skincare Products To Get Rid Of Blackheads
Getting rid of blackheads is one of the most annoying business. Maybe you've tried lots of known products for blackhead removal, but the disgusting little black dots keep coming back, or they never left.
https://www.instagram.com/p/B1vp1A_HUk-/
Before we show you skincare products to get rid of blackheads, you need to know how they form. Blackheads are formed when the opening of a hair follicle becomes clogged or plugged with dead skin cells and oil. It might be tempting to squeeze blackheads out on your own, but it's truly not recommended because this could cause further breakouts.
With thousands of skincare products for blackhead removal at the market, we are going to show you 4 of them that work amazingly.
Read More: These Mascara Make You Look Like Having Eyelash Extensions On (When You Really Don't)
Read More: From Primer To Setting Spray, A Guide On How To Sweat-Proof Your Make Up
Innis Free Super Volcanic Pore Clay Mask 2x
From pore tightening, sebum control, exfoliation, fine dust cleansing, blackhead removal, deep cleansing, cooling effect, softening, brightening to firming, the 10-in-1 clay mask features twice more powerful adherence to sebum for intensive pore care.
Apply the clay mask and leave it for 10 minutes after cleansing your face. Then, gently massage with fingertips while rinsing off with lukewarm water. Use it one to two times a week, it will wash away pore-clogging impurities, moisturize your skin, help minimize your pores and leaving it cleaner and healthier than ever before.
Neutrogena Clear Pore Facial Cleanser And Mask
It can be used in two ways, as a daily face cleanser to kill bacteria or a face mask for deep cleansing. It's a great skincare product to keep your skin clear of blackheads, cleanse your pores, reduce pores size, and your skin is left feeling smooth. Also please note that if you are using it as a face mask, do not exceed 2 to 3 times per week.
Origins Clear Improvement Active Charcoal Mask
As an ultra-purifying mask to deep clean and visibly reduce pores, Origins charcoal mask is suitable for all skin types. It can reduce excess oil, remove skin impurities, minimize pores and prevent future breakouts.
L'oreal Paris Pure Clay Mask – Antipores
If you have oily or combination skin, this is just right for you. The pure clay mask promises to purify, refresh and soothe your skin in 10 minutes. It did the job pretty well on removing sebum on the face, minimizing pores and brighten up your face.
Source: Watsons Malaysia
One last thing, do not expect that blackheads can be removed permanently. Blackheads come and go, and they will come back again. Keep your skin clean is the key and that's why you need those skincare products to help you out!
PopDaily Malaysia is officially online. Follow us on Facebook & Instagram for more fashion and beauty tips, goodies and updates!